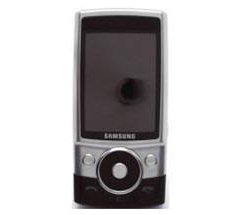 Who will be needing a digital camera once cellphones like this hit the market…? Moreover people (including me) these days expect more from one gadget and that's the reason why AIO devices are always successful these days.
Samsung will soon be joining the 5 Mega Pixel club by introducing the G600 handset that works on the GSM network. Other features under its hood are a FM radio, a MicroSD memory card slot, Bluetooth support and a USB port to ease the data transfer between PC and cell.
There are rumors that the company has already got the device approved from the FCC. For now this is all that we have for you, stay tuned for more info.
Via: Ubergizmo