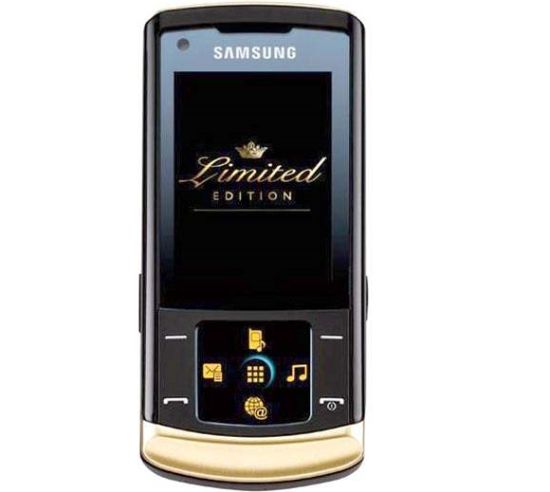 Target Customers: Style conscious people.
Still caught up with the ecstasy of feminine pink Samsung Soul U900? You need to check out the stunning, high-end U900 in black and gold this time. The limited edition model costs 700 crowns (US $40) more than the original model. With the eye-catching gold plating, the limited edition U900 is worth a pick.
Technical Specifications: 5-megapixel camera, 7.2Mbps HSDPA, and OLED- d-pad, Bang&Olufsen amplifier, ability to read Word, Excel, PowerPoint and PDF files.
Availability: The Limited Edition black-and-gold Samsung U900 is already available in some markets, so you won't find it hard to lay your hands on one.
via Engadget