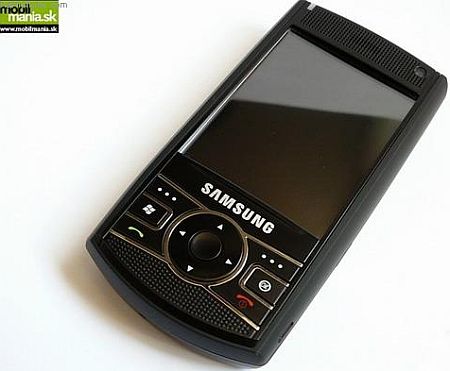 Yesterday, Samsung launched its 10-megapicel mobile phone, the SGH-B600 in the Korean market. Now, the good folks at mobilmania.sk have revealed some info about the upgraded SGH-i760 Pocket PC phone.
With a bit chopped off size, the sleek and sexy Samsung SGH-i760 is a GSM tri-band based slider phone that comes with a full QWERTY keypad, Windows Mobile 5.0 OS, 65K color display, 2.0-megapixel camera, an additional camera for video calling, WiFi, USB support, Bluetooth, oddly numbered 55.3MB memory and microSD card slot.
No news about the pricing and availability of the upgraded Samsung SGH-i760 Pocket PC phone.
Via: Slashphone