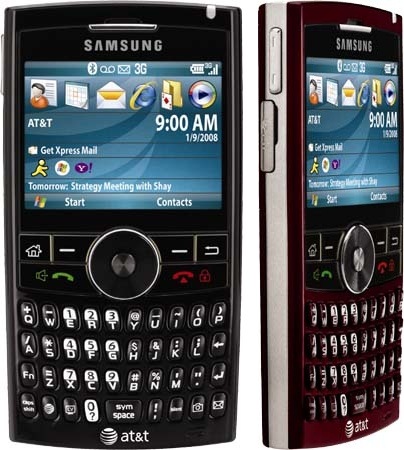 We wonder why the FCC info is being so secretive about the upcoming Samsung release, which is being dubbed as the BlackJack II, and about the possibility of it going to be the Samsung SGH-i617.
Earlier Samsung SGH i680 was believed to be the BlackJack II. Well, we still don't have the slightest clue on the unveil-mystery.
Some new pictures were revealed today relating to Samsung SGH-i617 which may substantiate the fact that its not much different from the original BlackJack.

It categorically runs on Windows Mobile 6 and a camera upgrade from 1.3 to 2Mp and another color option is definitely a great move for sure!
Via: Mobilitysite