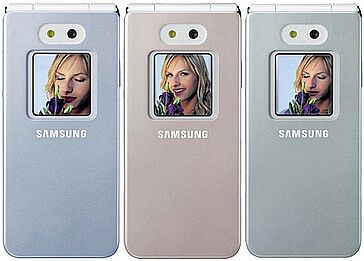 The new triband clamshell Samsung SGH-E870, light pink trendy phone, is a must-carry accessory for the happy-go-lucky girls.
The phone features GPRS, Java connectivity, Bluetooth, 1.3Mpix camera and crisp clear TFT screen. Weighing merely 85 gms, it is going to cost around $330.
Well a flood of colorful cell phones has plunged into the market targeting the girl's community. What I can say is that It's your time galz!
Via: ChipChick