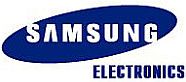 The global giants including the cellphone maker Motorola, chip maker Texas Instruments, and Google Inc. are busy these days predicting the future of mobile phones. Now, a Samsung Electronics research and development executive has stated that there will be a striking transformation in mobile phones in the next few years in terms of technology, processors, and storage.

Kang-Hun Lee, vice president of Samsung's Next-Generation Terminals Team said that they are pretty much focusing on the multimedia capabilities. Other than the run of the mill voice communications, the mobile phones will incorporate sensors to check the user's health and will offer an array of multimedia features.
He expects the mobile phones to use flexible or holographic displays, processors clocked at up to 5GHz, 10GB flash memory, hard disks storing 20GB of data or more, mobile cameras shooting 3D images, and network flexibility by the year 2010.
Samsung, itself will launch a GSM handset by the middle of 2007 that will integrate Wimax support.
Via: PCworld