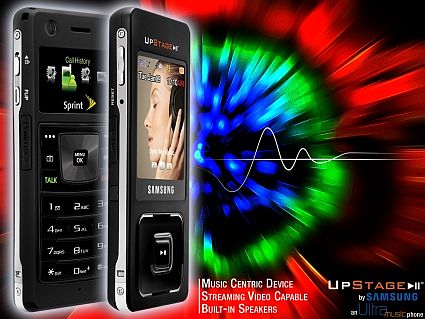 Other than the MOTO LAZR, which we might see at the CTIA, we will see the Samsung's new m620 music phone or I must say the 'UpStage' phone. Well, they have christened the m620 with a new name UpStage.
The name is good but I don't find it too impressive to show off the real features of the phone. It could have been good if they had used some name to give a musical feeling.
The salient specs are a 1.3-megapixel camera include touch-sensitive music controls, and microSD expansion. You might find on the shelves of your Sprint store anytime soon. I will be back after the UpStage is hosted at the CTIA.
Via: Engadget