Do you want two phone numbers but just one phone? Then you can choose Samsung's upcoming phone, D880 DuoS, which look like any other slim Samsung slider phone but comes with two available SIM card slots.
Designed for mainstream Europe, the Samsung D880 DuoS allows users to insert two separate SIM cards.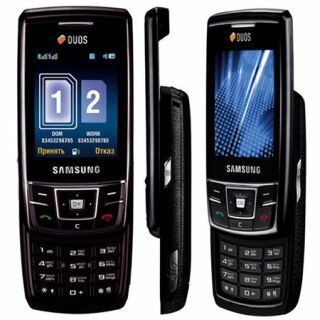 The Samsung D880 DuoS allows you to seamlessly switch between different service providers. As a call comes in, the device automatically will tell you which SIM card is being accessed. The other features of the Samsung D880 DuoS are:
1) The devices come with 3.2 megapixel camera
2) Tri-band GSM/EDGE connectivity
3) A 2.3-inch QVGA display
4) FM radio
5) Stereo Bluetooth with A2DP support
6) 1200 mAh battery
Samsung is bringing D880 DuoS at the price of $700 in November for Europe citizens.
Image: Tech Shout