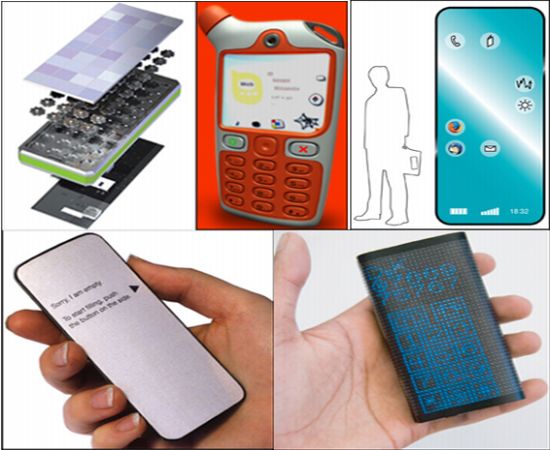 Students of Royal College of Art were given a challenge of designing a mobile phone that can "outperform, outsmart, and outmanoeuvre everything on the market", And if top 3 phones are to be considered then I'd say that students did a real good job. Three winners were announced and one of them is sponsored by 3 and is called Vase. It is a highly customizable phone actually it is built when user customizes it. New phone reads 'Sorry I am Empty' and is filled when user selescts his preferences. This makes phone highly personalized and easy to use. Designers say that their isn't even a need of a manual as this phone behaves the way user want it to and all features are built by user.

Teiko is another innovative design that came out as a winner. It is specially designed for children and thus it includes games for them. Special features of this phone are its parental controls and GPS technology that allows parents to monitor their kid's movements. It also allows children to know about museums and zoos. It is a shock-proof and a water-proof phone which also features an earpiece which is retractable and is shaped as an antenna.
Free Key is the last winner and is what its name suggests. It is equipped with 40 keys that lie beneath a flexible LCD screen. These keys can be customized easily by the user to suit his needs and hence prove to be highly innovative design.
We cannot say if these designs will ever see the light of the day but one thing is for sure that with such designers around things are only going to get better from here.
Via: BBC