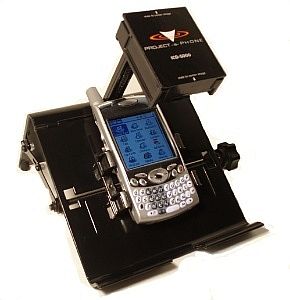 Project-a-Phone has unveiled the new ICD-5000 Image Capture and Display system to display the contents of your mobile screen to a PC, monitor or a projection screen.
The concept is quite simple. The ICD-5000 directs the content of your cellphone to a PC via an USB cable. After that, the image or the data can be viewed on a projector or monitor. You can even store the demos for later viewing.
The ICD-5000 boasts a built-in 5.17-megapixel device to take 3.15-megapixel screenshots of your phone. The ICD-5000 is priced at $395 on Project-a-Phone's Web site.