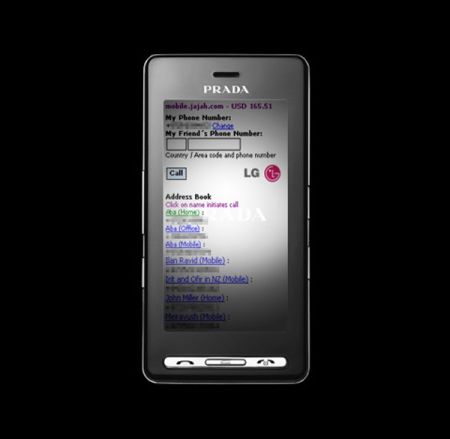 Here comes the most talked about marvel of this season, the Prada phone. This phone is actualized by LG and is quite trendy and hip to look at. With the VoIP underneath its touch screen panel, this phone has got the looks too and it's simply unbelievable to use.
Premium collaborators are the people from Jajah who make it smooth for the users to browse the through the mobile internet.
The fashion savvy people will get a cutting edge with this phone too. They get to the blazing high speeds of the mobile browser and that too in style. The sum total of tariff for the browsing and calling is all in accordance to the local call rates, now that's pretty inviting.
Via: t3