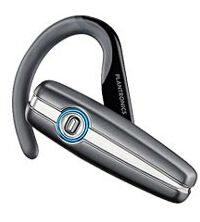 Plantronics has added three new Bluetooth headsets, Explorer 330, Explorer 340 and Explorer 350, to its award-winning Discovery and Explorer headset line. Easy to use, the Explorer 330 headset feature all the basic requirements such as volume, answer/end call, last-number redial, and voice-activated dialing.
The new Plantronics Explorer 340 and Explorer 350 come in a stylish make, offer a multiple color selection for the users and convenient in-car accessories for charging and stowing.
Renee Niemi, vice president of Mobile and Entertainment at Plantronics said:
Plantronics designs its products to effectively marry the intricacies of superior sound technology with fashionable design and comfort – and does so in a very small and elegant package.
The Plantronics Explorer 350 and Explorer 340 are priced at $89.95 and $79.95 respectively, while you can avail the Explorer 330 for $79.95.
Via: MobileBurn