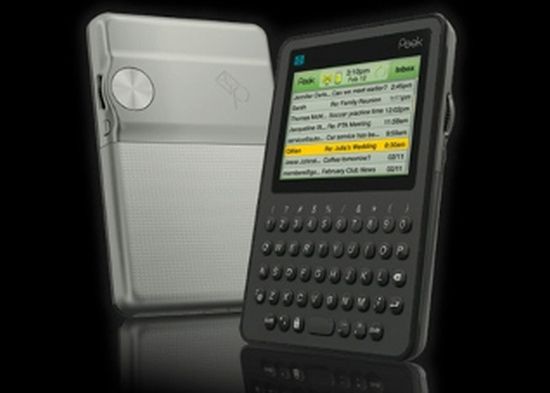 With the market well nigh flooded with multi-function gizmos that offer you everything you can probably stuff in a handheld, would you be at all interested in a device that lets you access only your email on the go? I won't, and if I know people no body else would want it either. But I guess Peek knows something we don't because they are just about to launch a $99.95 one-function email device(using the email service over T-Mobile's network will cost an additional $19.95 a month).
Apparently the NY-based startup thinks that we al have a shit load of money stashed in our coffers and would willingly cough it all out on a full QWERTY keypad gizmo that lets us check our email but lets us shell out another 100 bucks for a PDA that gives us the luxury of making phone calls, accessing the web browser, playing with a digital camera, SMSing, as well as letting us enjoy an MP3 player, and mobile TV apart from using it as a secondary email checking device!
Gee… now I just cannot wait till September 14 to lay my hands on this revolutionary product!
Source: Alley Insider