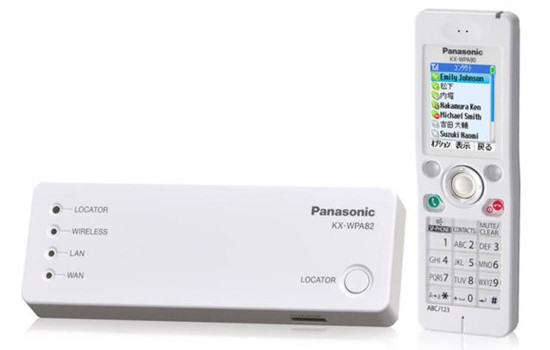 While most of it's contemporaries are busy imitating each other by introducing high pixel cameras and other connectivity features in their models, Panasonic has clearly plunged miles ahead in the race with its Skype phone. Obviously, the power of free voice calling clearly beats everything else in the cellphone war. But it seems Panasonic doesn't want to take any chances, and hence, it has decided to double the intensity of the new weapon by pairing it up with a 'free wireless router'.
As per reports, Panasonic's Skype phone includes a WiFi router for the FON network. The phone is configured to automatically connect to any in-range FON hotspot, making it much easier to call folks via Skype.
It seems Panasonic is leaving no stone unturned to make this phone an instant hit with the masses, and the inclusion of this new feature coupled with 55 hours of standby and 4.5 hours of talk time easily translates into an easy victory for Panasonic. By the way, the Skype phone is set to debut in Japan later this month. The expected price is around ¥29,800 (approx. $292).
Source: jkOnTheRun