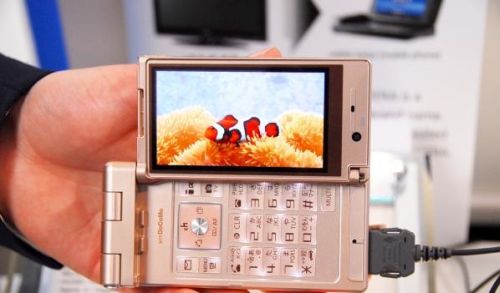 Now, I think I must have used the word stunner for many a mobile phone models, but this one is really sensational. The Panasonic P905i mobile phone with Viera technology is a classic Greek beauty. Panasonic uses the high-definition Viera TV sets. Boasting of LiMO platform, this new mobile phone combines the advanced technology wrapped up in a cool shimmering box. It features a 3.2″ color display, a resolution of 480×854 with a 2000:1 contrast ratio, a 5.1 Megapixel camera, Bluetooth, with expandable microSD memory card. It also supports 3G, WCDMA and GSM network functions with HSDPA and GPSsupport.
Along with Windows Media Video format, the Panasonic P905i also has some more cutting-edge features like an anti-shake functionality along with inbuilt perturbation head with a 5.1 Million pixel capacity.

Seems like a lot in a small 106x49x18.5-mm box. Just pretty good for being a mobile phone!
Source: Aving