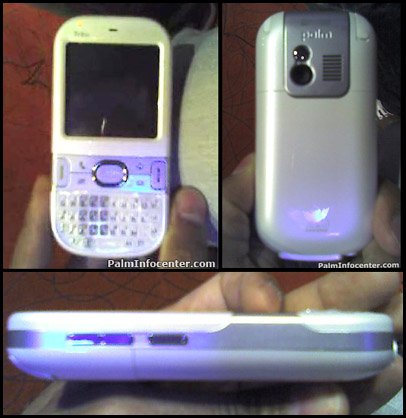 It is time for the Blackberry Pearl to scurry for cover. A smaller, meaner Palm Treo 800p is on its way. Apparently, the rumors of the phone's launch have been doing the rounds for over 15 months now. However, this is the first time we have visual evidence of its existence.
The Treo 800p will run on the Palm OS and the EV-DO phone incorporates 128 MB RAM and a 3.2 MP camera. For connectivity, you have WiFi and Bluetooth 2.0. The 320×320 resolution touchscreen phone is presumed to be smaller than the 650 and the 700. For now, this is the only information we have got. Stay tuned for more.
The release and pricing are still unconfirmed, but reports suggest that it would give the Pearl a run for its money with a competitive pricing of $600. If the phone is launched any time soon, you can show other Pearl owners who the better man is. Well, the primary purpose of phones is surely changing, huh!
Via: therawfeed, engadget