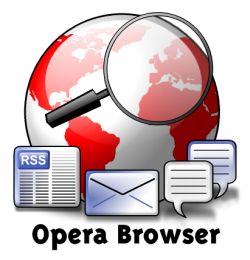 The Opera software have released their new web browser Opera mini 3.0 which is available for free download on their website. The browser can run on almost all mobiles and thus make a mobile a powerful hand tool.

The 3.0 version includes features like photos sharing; RSS feed reader and secure connections. What this means in terms of internet usage is that now you will be able to open site like MySpace, Blogger, Flickr, Facebook and My Opera on your mobile phones.
Furthermore you can securely use popular sites like Gmail, Yahoo Mail and hotmail. You can also use it for shopping on Amazon and eBay.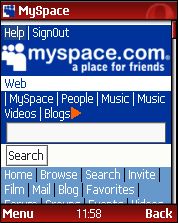 This free software can be downloaded in three ways either as an SMS attachment, a WAP download or you first download to a PC or then via Bluetooth or USB transfer it to your phone.
The Chief Executive Officer Opera Software, Jon Von Tetzchner, said,
"We are excited to improve on the mobile Web experience that has already been so well received by both end users and distributors. I think the main reason for Mini's success is that it, for the first time, allows millions of people to use their mobile phones to access the same Web sites they do from their desktop."
As the software is Java based it can be easily integrated in a phone and the only requirement is a data plan by the operator is needed to access the net.
The software is also available for download for Windows mobile pocket PC but at the cost of $24 and a free 30 day trial pack.