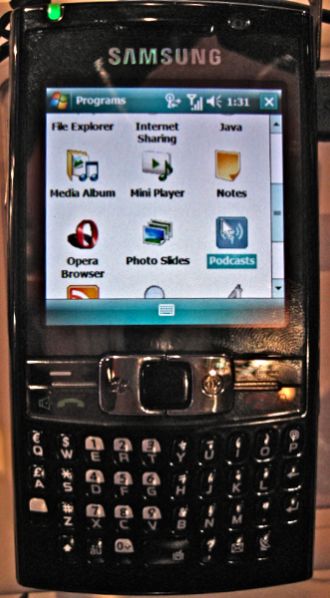 Is there something called an official confirmation? Maybe, but then rumors are so much more fun. So right on cue are some details regarding specs of the much anticipated Samsung BlackJack III. Rumored is the fact that the last in line of the BlackJack series could be seen on the AT&T come this October. The Windows Mobile 6.1 based phone is said to posses the following:
• 3 MP camera
• 320×320 touch-screen
• 528 Mhz processor
• A-GPS
• Wi-Fi
• HSDPA
It is also reported that Samsung Blackjack III could in fact be an up scaled avatar of Samsung i788. This could mean a departure from the traditionally thin looks of the earlier members of the family. No tips on pricing as yet. However with specs like that AT&T won't be selling it cheap. Check out the video.