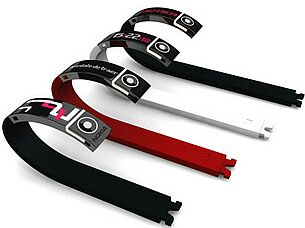 Wow! These Nokia Icon wristbands are cool. Compatible with the Nokia 7280 handset they alert users when a call or SMS is received, and can be worn on wrist as an OLED display.
The so-called Icon is a wristband and a pair of rings. When you receive a call or a message, Icon starts glowing in either red or white color as it has an duo chromatic OLED Display.
So you can know of a call or a message even in a noisy place and yet remain trendy.
Via: TecheBlog
Read: YankoDesign