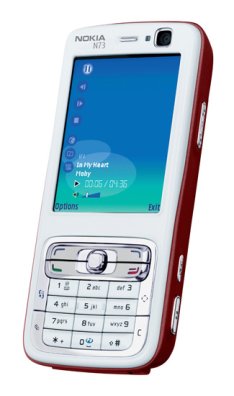 The sacred month of 'Ramadan' would now be even merrier with Nokia announcing its 'Nokia N73 Special Edition' for this so-pious 'Muslim festive season'. Consolidated Gulf Co. recently made this consecrated news public and every Muslim round the world seems impressed with this sanctimonious thought.

The 'Nokia N73 Ramadan Special Edition' incorporates two 'Islamic' e-books with Universal Dictionary application software that supports English, Arabic, Farsi, Urdu and French. It also features 'Azkars' for morning and evening prayers and an 'Islamic Organizer' software with audible alarms reciting the Muslim prayers.
It's loaded with a 2GB mini SD memory card, a leather pouch that goes with its body panel and high performance stereo headsets, 2.4 inch display, has a 3.2 megapixel auto-focus camera with Carl Zeiss lens and integrated stereo speakers for maximized audio performance. It supports 3G, quadband EDGE/GSM networks, runs with the S60 3rd Edition Software on Symbian OS off course!
This venerated thought by Nokia is to be appreciated for sure!
Via: Uberphones