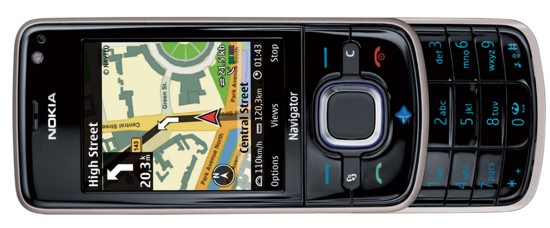 Nokia has once again proved that the only way to tame the ever-wandering minds of consumers is to feed them with something that they lack in their current techno-diet. To keep this tradition alive, Nokia recently announced it's latest GPS-enabled mobile device – the Nokia 6210 Navigator.
But the markets are already flooded with GPS-enabled cellphones, one might wonder. So, what's new in the new Nokia 6210? Trust Nokia! Based on the trusted S60 platform, Nokia's latest torch-bearer boasts of an integrated compass and accelerometers as added goodies. The compass and accelerometer work in tandem with the GPS system and allow you to use your phone as a full-fledged navigation device while you stroll around the city.

Another cool feature is the ability of the map to automatically maintain its orientation, irrespective of the way you are handling your phone. Using it's self-mount car kit, the Nokia 6210 Navigator can also be used as a car navigation system. Pre-installed one-touch navigation and full voice guidance allows the driver to use the system without any distractions.
The Nokia 6210 Navigator is stuffed with Nokia Maps 2.0 and includes full voice and visual turn by turn guidance. It is also capable of displaying additional points of interest information using its HSDPA 3.5G connectivity. The sales package includes future updates to the pre-loaded local maps. Additional map areas can be downloaded for free via Nokia Map Loader at maps.nokia.com.
Apart from it's navigation support, the phone is also rich on other features. The slider comes with a 3.2-megapixel camera, MP3 player, videoconferencing front camera and stereo FM radio. All in all the Nokia 6210 Navigator is a pretty cool device. It is priced at around $435 and is expected to hit the markets in the third quarter of 2008.
Via: Gizmodo