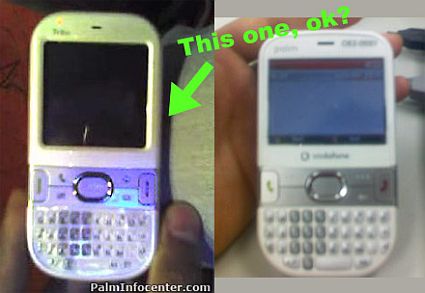 We've been waiting for the new Smartphone by Palm and we were trying to name it our way or what we like it to be. However, Palm has been innovative enough to get rid of the Treo brand name as their new smartphone or the next-gen Treo will be called the 'Centro'.
Palm displayed their new product at a Sprint Media summit and has claimed that the cellphone will be the smallest Palm OS Smartphone ever manufactured by the company. They are also targeting the phone at a younger audience who are new to the smartphone world. The phone will run on EVDO network and will also feature a full QWERTY keyboard and a touch screen.
Gearlog has also reported that the keys on that 'Full Keyboard' are so small that they make typing impossible. The phone is expected to go for $99, and Sprint will have exclusive rights for a period of just 90 days.
Via: Engadget