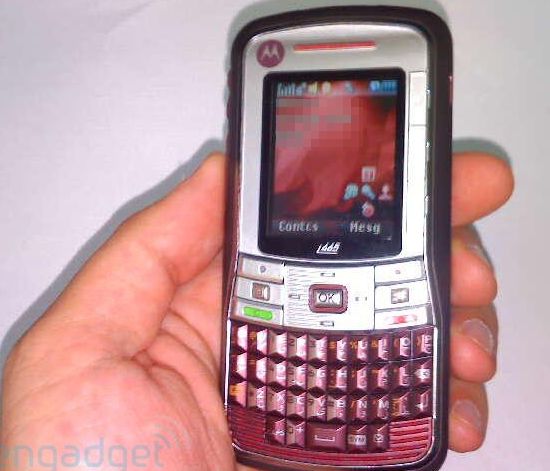 Motorola seems all set to unleash an iDEN handset dubbed i465. Though it might not have any of the Smartphone features such as Windows Mobile, still a QWERTY keyboard with raised edges might make it appear quite trendy.
Technical Specifications: A full front-facing QWERTY keyboard with raised edges, push to talk (PTT) capabilities, an integrated VGA (0.3-megapixel) camera and a Bluetooth 2.0 connection. Other specs are not available.

Pricing & Availability: It's too early to say anything on suggested pricing; will be inexpensive I guess. Anyhow, i465 may be released this year itself.
Via: Electronista