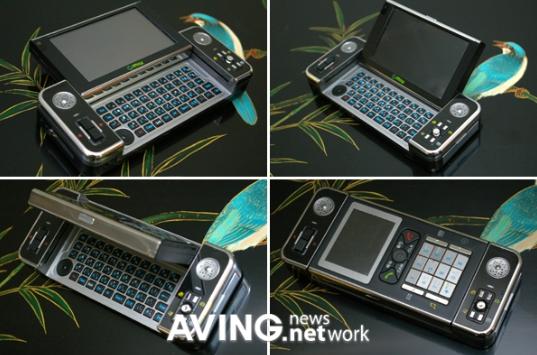 MIU is trying to hit the market big-time with its new HDPC. It is something that really deserves to be called all-in-one device.
MIU HDPC is quite big but HDPC's feature list makes it look sleek. It is UMPC, PMP, e-Book reader, digital camera, SatNav device, gaming device, VoIP, mobile IPTV, voice recorder and a mobile phone. And I am not exaggerating, don't believe me? Check out the feature list below:
4-inch, 800 x 480 pixel touchscreen display which slides out and flips over for the cellphone interface
Up to a 1GHz VIA C7M ULV processor and 4GB of DDR2 memory
Dual, Windows XP / Linux Qplus embedded OS
Unspecified cellphone radio
Maximum 1.3-inch 60GB hard disk (or 4GB SSD) and miniSD/microSD expansion
7-hour battery (or 90-hours at low power)
802.11b/g WiFi, Bluetooth 2.0
2x USB, docking port, stereo speakers, QWERTY thumbpad and mouse
DMB mobile television, a 5 megapixel camera and external GPS add-on
And the best part about HDPC is its price, which is supposed to be mere $500. If it comes my way, then I'll surely bag it with huge smile, though I don't see that happening. But if you are in Korea then you can get one for yourself in coming July.
Via: MarkPascua