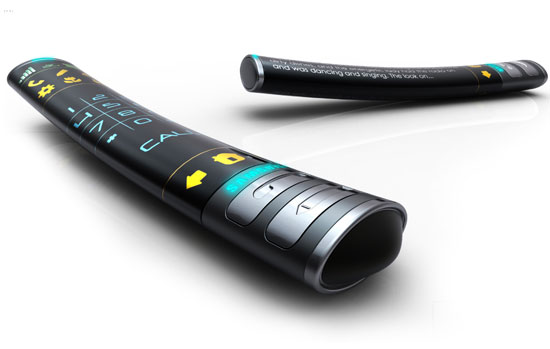 No matter how much those big brands try to attract texting savvy people with their QWERTY keypads, the fact remains that typing a message is always a hassle. The problem is that it has become a need especially with the upsurge of social networking where chatting and messages are a great way to interact. Designer Sam James Chu has the answer to this problem with his futuristic interactive writable cellphone concept dubbed the Mimeo.
This cellphone is used like a pen to write messages and you do not even have to bother about looking at the display. In case you want to dial in a number, instead of scrolling through the contacts list you can write the name of the person or his number and then press the call button.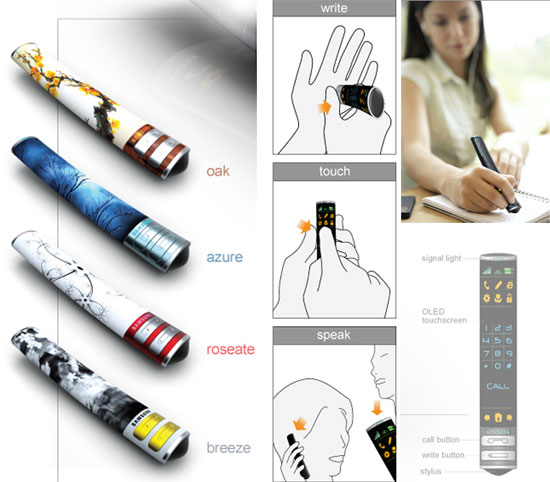 For sending the text message, a user will have to press the pen button. What is more is that there is an OLED touchscreen integrated which makes the scrolling procedure a cakewalk. Apparently, it is too futuristic a phone, but the hassles of typing will bring such technology to the fore in the not so distant future.
Courtesy: Thedesignblog