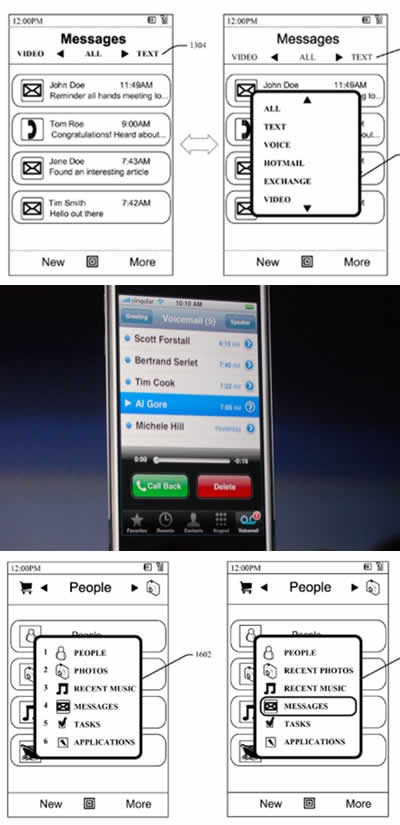 This is the latest that we have on iPhones. The new patent application assigned to Microsoft shows a mobile phone interface that bears striking comparison to the iPhone.
This patent entitled – 'Extensible filtered lists for mobile device user interface' – discusses how mobile phones are so full of features that they have become extremely complicated to use. It was thereafter revealed that the problem is made worse by the generally limited user interfaces on modern phones.
Quite surprising, some of the screenshots endowed in the patent appear to show a user interface very alike to the way the iPhone handles its images, music albums and its visual voicemail application. Though hearsay but it is believed that Microsoft is soon on the look out to launch a Zune phone that would possibly be a future personification of the popular Windows Mobile operating system.
In a nutshell we can conclude by saying that the crux is to provide an improved user interface for mobile devices such as smartphones, personal digital assistants (PDAs) and the like.

Each group or list of items provided by multiple software applications can include multiple items that provide access to data or tasks from multiple applications, like a list centered on a user's current day may include agendas like meetings scheduled for that day using a calendar application, email received on that day through an email application and a weather forecast for the day provided by a weather service application.
In addition, a shortcut display makes navigation easy, helps reorder elements of the horizontal list as a vertical list and in turn allows users to navigate speedily through the original list.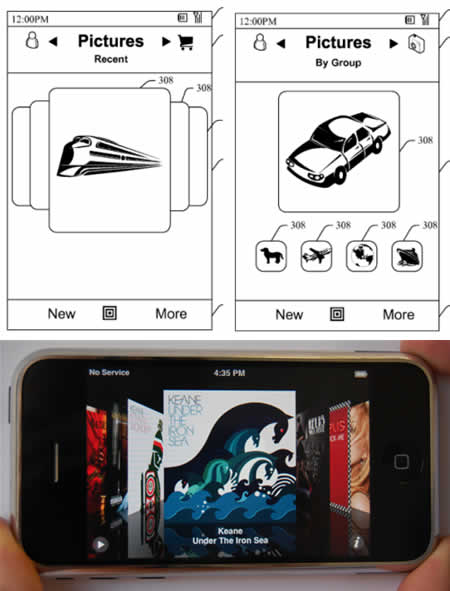 Via: Dialaphone