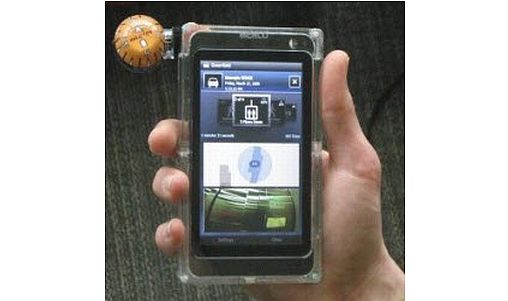 The untimely death of Microsoft Kin left the pundits and bloggers mourning around the world, but Microsoft was not deterred from all the embarrassment it brought. So, here they are at it again as working on a new touchscreen phone under the codename "Menlo" begins at the tech giant's head quarters. According to a Microsoft Research paper titled "User Experiences with Activity-Based Navigation on Mobile Devices" :
Menlo is a prototype mobile device with a capacitive touch screen (4.1″ diagonal, 800×480) running Microsoft Windows Embedded CE 6.0 R2 which incorporates a Bosch BMA150 3-axis accelerometer and Bosch BMP085 digital pressure sensor (barometer).
The move could prove to be a boost for Microsoft's ailing mobile phone business however, it still remains to be seen if MS is actually making a phone or just developing a new mobile operating system.
Via: Cnet/Into Mobile