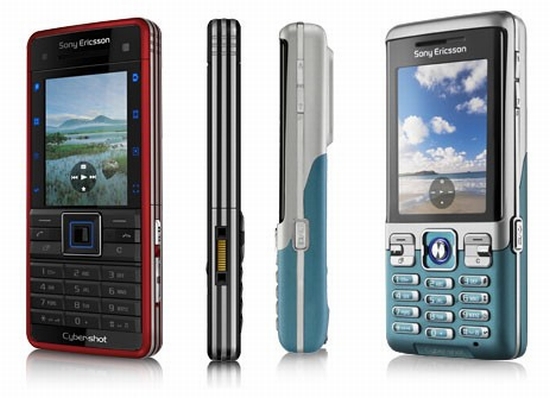 For all you Mobile phone camera sharp shooters, always fuming about mobile phones not being water resistant, hope is on hand with the new Sony Ericsson Cyber shot C702 Phone launched at the World mobile phone Congress this year. First Sony did it with it's cybershot digital camera and now it does it again with the its C702 cybershot phone which becomes water and dust resistant. This candybar styled cybershot phone, apart from water and dust resistance also comes with a very grippy panel and a wrist band to take pictures on the go.
It seems Sony Ericsson is really getting serious about the photo taking abilities of it's cybershot phones. Coming to the phone's main cybershot camera itself, the camera has a resolution of 3.2 mega pixels which is fast becoming the standard for all mobile phones. The Phone also features some very nice, cool new technologies like geo-tagging which adds you location to every picture you take. This becomes possible because the C702 has a GPS built in which also has google maps.
A nice touch is the debut of the face detection feature for the camera-phone. Apart from all the Voice and SMS features, stereo bluetooth and video blogging are standard on this phone. High speed web browsing is also possible with the HSDPA connect and instant email access, almost like a blackberry becomes possible with the pocket email feature. Now that Sony Ericsson has ignited the water and dust resistance trend, expect other handset makers to follow suit.
Source: MobileBurn
Image : Ferra