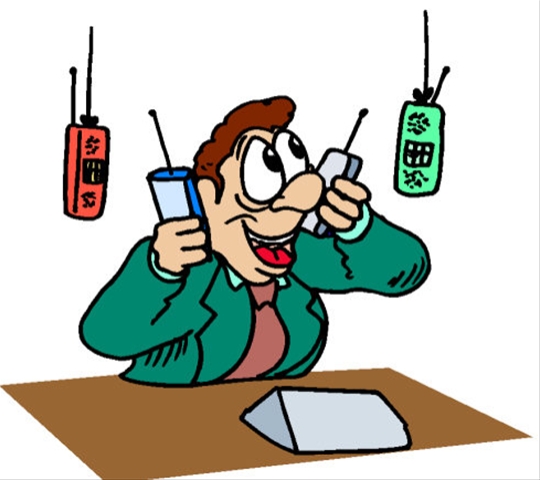 According to the findings of the latest medical research by a team of Swedish scientists, regular mobilephone usage for about 10 years increases the risk of contracting the deadly disease of cancer by several times.

Health risks due to continuous mobile phone usage has been speculated and suspected since the advent of the technologies. Several earlier studies in the past have suggested that people who use mobile phones for long periods of time are at the risk of developing malignant brain tumors, but these speculations were never proved due to lack of evidence.
The latest report is the result of a research by a team of doctors and scientists at the University Hospital in Orebro and Umea University, Sweden. The team approached the issue objectively and first analysed the results of 11 studies carried in various locations across the world. There was particular emphasis on longterm users because cancer takes time to develop. All the studies pointed out to an increased susceptibilty of long-term mobilephone users to contract cancer.
According to the findings of the Swedish team, people who use mobile phones for more than ten years face double the risk when it comes to cancer. They are more susceptible to get malignant tumor on the side of the brain where they handset was held. The researchers further feel that speaking on the mobile phone for one hour every day is enough to increase the risk of cancer.
The research further reveals that those who have been using mobile phones for more than 10 years face 20 percent more risk of getting acoustic neuromas and 30 opercent more risk of malignant gliomas – both are different types of brain tumors.
The research findings were published in medical and research journal, Occupational Environmental Medicine recently warned long-term users that they were twice as likely to get the gliomas and two-and-a-half times more likely to get the acoustic neuromas than people who don't use mobile phones frequently.
The research further stated that Children have thinner skulls and developing nervous systems and they should be discouraged from using mobile phones as they are more vulnerable to suffer permanent brain/ nervous system damage.