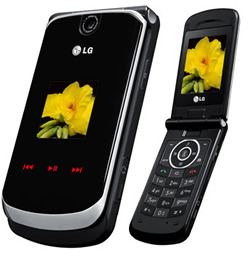 Finally Verizon Wireless has launched LG VX8600 Chocolate Flip phone. It's is the latest by the LG in their Chocolate category but a flip phone.
Before its launch LG accidentally or deliberately we don't know yet released is images and configuration in September and it got wide coverage on Net.
The phone has a 1.3 megapixel camera with resolutions of 1280 x 960 maximum. The phone is Bluetooth compatible with A2DP stereo support and also features FM tuner with 128 MB flash memory with a micro SD card slot.
It has music player and can support MP3 and WMA file formats. The battery gives a talk time of 220 minutes with 398 minutes of standby time.
The cost of the phone is kept at $129.99 after a holiday season rebate of $50 but the two year customer agreement will see the cost escalate to $229.99.
Via: Gadgetell