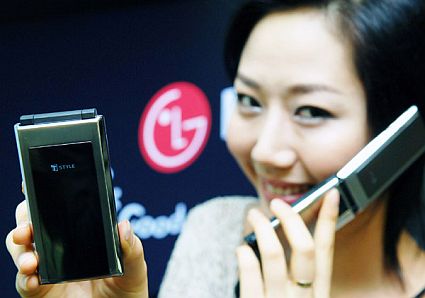 LG Korea has released their new premium folder phone LG-SV260 in the market with Motiquette feature. Motiquette is mobile + etiquette a function that help you to communicate with the incoming call with SMS when busy in meetings.
This phone will have a 1.3-megapixel camera and MP3 playback feature with electronic dictionary that will also help in pronunciation. You can also load subway map on to this phone to help you in navigation.
The 'Voice Note' feature can record the content of the meetings while the Voice Secretary function will read aloud to you your schedules and SMS's if you are too busy to even have a look at it yourself. It even has a magnifying feature so that the schedules and notes are viewed comfortably by the elderly people.
All in all a good phone with some pretty cool features especially the Voice note and voice secretary one.
It has been priced at 400,000 KRW which come to around to US $425.
Via: Aving