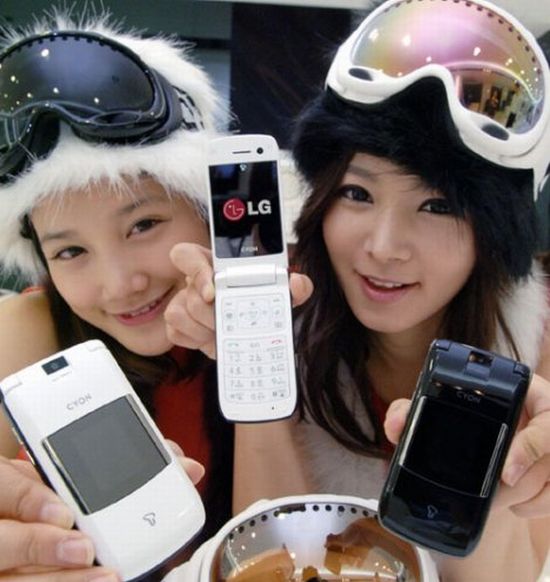 Target Customers: Office executives and students.
LG has officially announced a new mobile phone called LG SH460, with the release timed to the impending ski season. This might be the reason why the phone has been painted white. The new LG SH460 features two displays, a 2.2-inch QVGA internal display and 1.3-inch TFT LCD external screen. The phone has a decent spec sheet, but I don't understand why they have opted for the USB 1.1 support instead of USB 2.0. The handset will be rolled out in white and black versions.
Technical Specifications: A 2-megapixel camera, Bluetooth 2.0 connectivity, support for memory cards, a built-in electronic dictionary, 40 minutes of talk time and about 160 hours of standby time.
No word on pricing or availability.
Via: JustAmp