LG Electronics offered its latest wacky mobile phone christened the'LG-LH2000′ recently at KES 2007, Korea.
This mobile phone definitely speaks of class as it shows full supports for CDMA2000 1x EV-DO Rev.A with state of the art high-speed multimedia service provided by LG Telecom itself.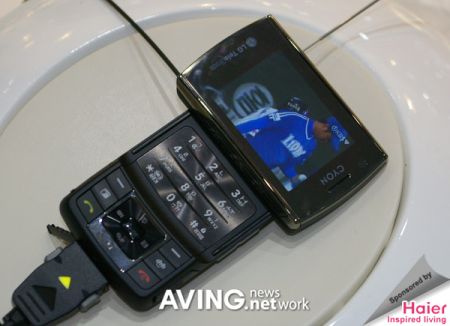 LG-LH2000 has a breathtaking feature, T-DMB and video calling, that just takes the mobile world to a new high. It flaunts a swing style form-factor with a 2.2-inch LCD display.
Not forgetting its contemporary specs too -2Mp camera, micro SD external memory slot and Bluetooth connection.
Price: Some where in between 500,000(KRW).
Via: Aving