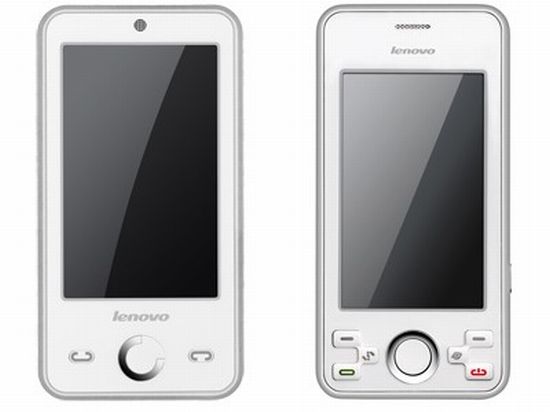 Lenovo introduces two new mobile phones, dubbed the i60 and i60s, for its Chinese customers. Both the cellphones tout dual-SIM support, a monoblock frame, frosty white exterior and a touchscreen interface. Unfortunately, no indication as yet about the OS – Windows Mobile or Android? Your guess is as good as mine!
Technical Specifications of Lenovo i60: It has a 3-inch WQVGA touchscreen display, support for up to 16GB of memory, a 2 Megapixel camera, Bluetooth, integrated media player, a 200MHz main processor and a 600MHz multimedia processor, and supports dual-band GSM 900/1800MHz networks.
Technical Specifications of Lenovo i60s: It comes with a 2.8-inch screen, while other specifications are nearly identical.

Pricing & Availability: Lenovo i60 is priced at 1150 Chinese Yuan and the i60s is slightly expensive at 1599 only. Availability beyond the Chinese market is still a distant dream. So, stay tuned!
Via: JustAMP