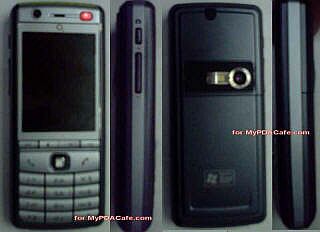 Some guy at MyPDAcafe.com has posted some leaked blurry pics of the upcoming O2 Mars and the O2 Jupiter smartphone.
The O2 Mars features a slide-out Qwerty keyboard, 520 Mhz Intel Bulverde CPU, 2Mpix camera, WiFi and Bluetooth. The O2 Mars is a UMTS Windows Mobile Pocket PC Phone Edition and has somewhat the looks of the HTC Hermes.
The O2 Jupiter is UMTS Windows Mobile Smartphone with a front-facing camera. Well. We don't have more info the O2 Jupiter. No words on the pricing and availability of both the handsets.
Check MyPDACafe for more images.
Via: Unwired