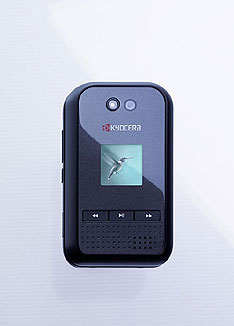 Kyocera will be releasing a new clamshell phone named E2000 this fall.
The dual screen phone comes with 1 X EV-DO connectivity which will enable users to enjoy high-speed downloads and video-on-demand.
The company is touting the cell as a multimedia machine as it comes with a 1.3MP camera, external controls, Bluetooth and a microSD card slot.
The dual screen phone features a 2-inch QCIF and TFT internal display that really brings out the color in pictures.
No word yet about the price and availability.
Via: uberphones