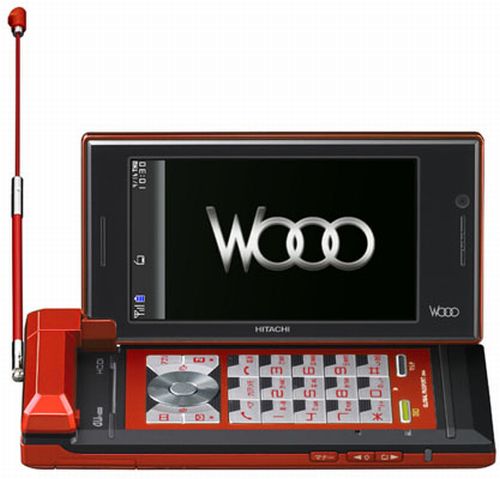 Japan's 3G network providers are always enticing their customers with newer handsets, featuring the most sophisticated software and applications. Here we've KDDI offering the WOOO Ketai H001 handset. I do like its impressive 3D video display; don't have any idea whether glasses are required or not. This notebook-styled cellphone flaunts a 5Mp camera with auto-focus and 8X zoom. Also, this dual-hinged, TV-enabled AU phone comes with a 220 minutes talk time and 260 hours standby.
Technical Specifications: It features a 3.1″ LCD display at 845 x 480 resolution, 500 MB internal memory with microSD card slot, 1Seg TV tuner support, E-wallet support, Bluetooth connectivity and VOD.
Pricing & Availability: Japan might receive it shortly with no word on pricing as yet. So, stay tuned!
Via: Intomobile