KloudData, a leading cloud consulting services provider, has released a sports-oriented mobile app, IPL Mania. Its launch at the start of the fifth season of the Indian Premier League 2012 was advantageous for the company, which saw the app attain followers almost immediately. This app can be downloaded for free from the Apple iTunes App Store and the Android Marketplace.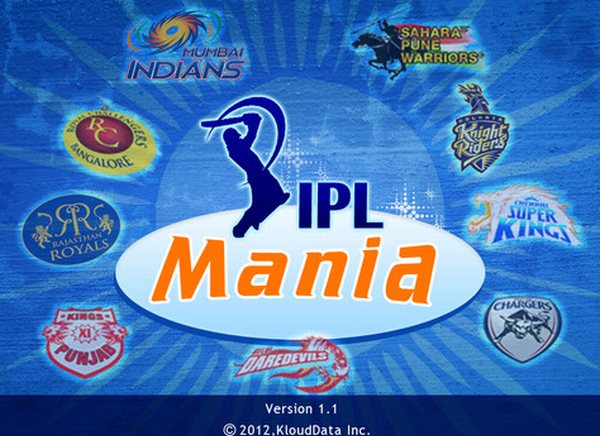 IPL Mania gives a real-time experience to users, providing information on all the excitement of theT20 furor. Users could enjoy a cool interface with awesome features that present regular updates on the game. Moreover, the app offers valuable services to assure cricket fans that they would never miss a match; displays the match schedule as well as a highlights reminder option for users before the start of their favorite team's match. The app was specially designed to incorporate the best aspects of native functionality and multi-touch interface of state-of-the-art smartphones. Hence, the intuitive UI boasts of improved navigability.
On the match day, users could avail of up to the minute feed from the official IPL twitter handle. Users may have the pleasure of knowing the ball by ball play of the pulse-throbbing game. The IPL twitter feed keeps fans personally involved by discussing interesting news surrounding the series.
IPL Mania appeals to fans with a zealous passion for cricket as it recommends the juiciest and best facets of the game. IPL Mania has been awarded five star ratings by users who appreciate its amazing features in addition to being the most popularly downloaded app.
Source: IndiaPRwire