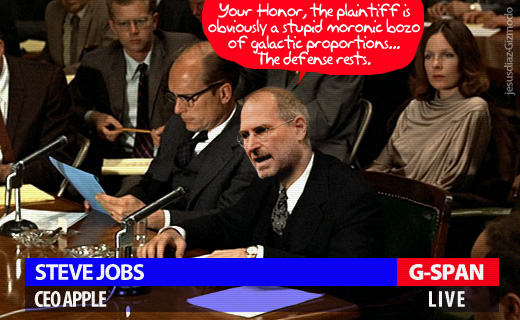 Surely, this was a weeklong discussion regarding iPhone 1.1.1 firmware. We got to hear from InfoWeek that Timothy Smith sued Apple in a class-action case in Santa Clara County Superior court through his lawyer -Damian Fernandez. He is not demanding any cash though, but seeks a veto in opposition to Apple's sellouts.
He opined that –
Apple prohibits iPhone consumers from using and purchasing a cell phone service other than through AT&T.
This would somehow avert it from selling the iPhone with any software lock. This suit seizes Apple from rebuffing their warranty service to owners who have unlocked their iPhones, AT&T has a great role to play here as they would come into the scene once again; still being iPhone's network provider.
Via: Gizmodo