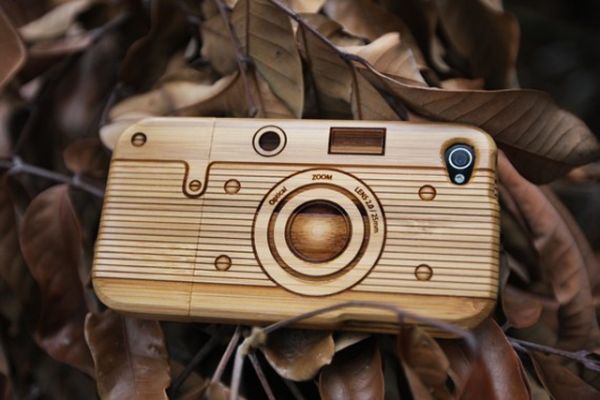 With the iPhone being a top-notch product on the cellphone market, you are bound to find some really over-the-top amazing accessories for it. Some iPhone cases have varied utility, some have an appearance you can't pass, while there are still few that the simply innovative to say the least – appealing both in form, appearance and utility. Listed bellow in to particular order are the 10 such cases that you'll surely want to see for once.
1. Oakley iPhone Case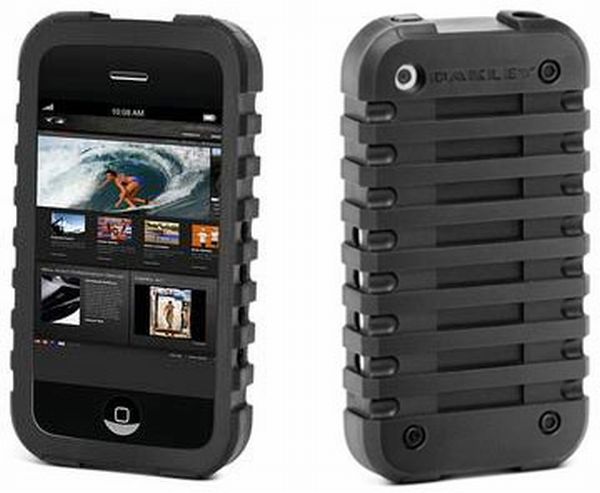 Oakley's iPhone case is made out of molded Unobtanium and is extremely lightweight and has a good sure-grip design. The side has an open face for the screen and the case geometry gives you full access to cords connections. The best feature of the cover is that you can make your iPhone sit on its side for better video watching experience. And all this at a price of just $30.
2. Diamond encrusted carbon fibre and gold iPhone case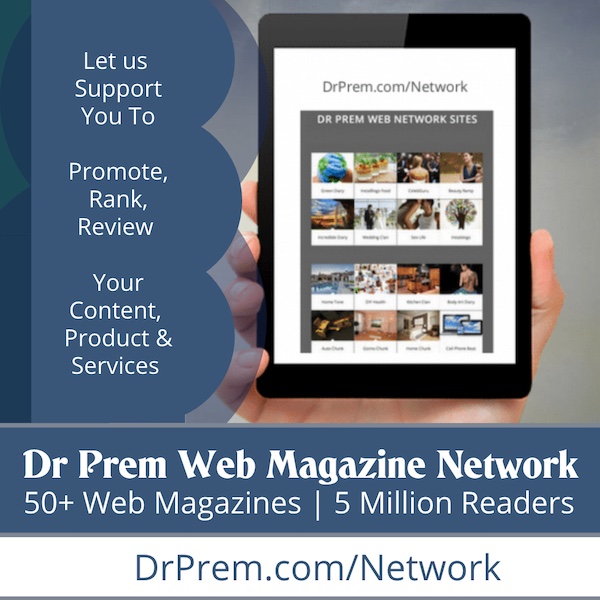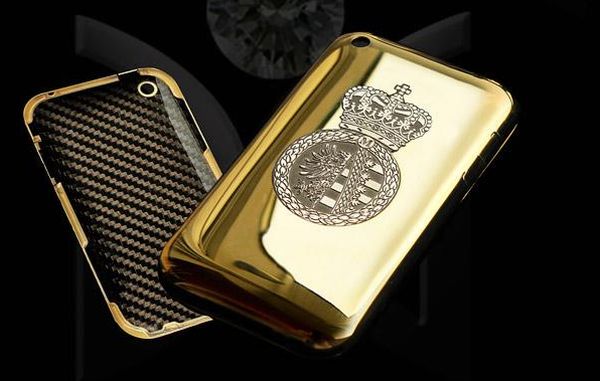 The German company GnG Designs has come up with an insane over-the-top iPhone cover which is full of bling. The diamond encrusted carbon fiber cover is a feast for the eyes. While the carbon fiber backside ensures toughness, the diamonds encrusted make this product almost priceless. And just when we thought this wasn't enough, the company has a second model which is fully covered with a sheet of gold. These cellphone cases come at a whopping price of 77,777 Euros.
3. Chocolate Style Silicone case for iPhone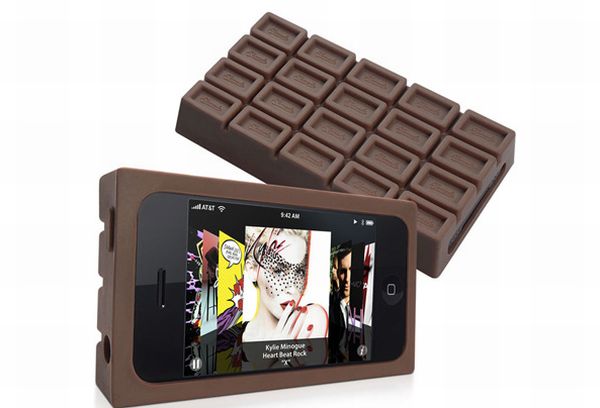 The chocolate style silicone case for the iPhone looks exactly like a chocolate bar. Made out of silicone, it is soft and comfortable to the touch and acts as quite a good protective case for your iPhone. This product comes at just $29.99 and is the perfect gift.
4. Case-Mate Vroom Case for iPhone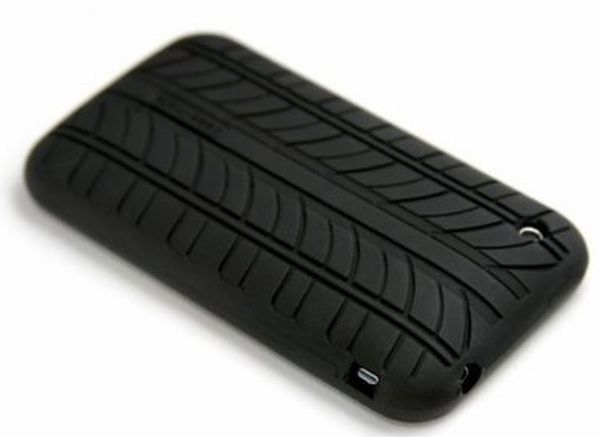 The case-mate Vroom case is a sleek looking product made out of impact resistant rubber and is stylized to make it look like a tire-tread pattern. The geometry of the product makes it easy to access all the buttons. This sporty form fit iPhone cover for the iPhone 3G protects your iPhone in style and comes for only $13.99
5. iBottleOpener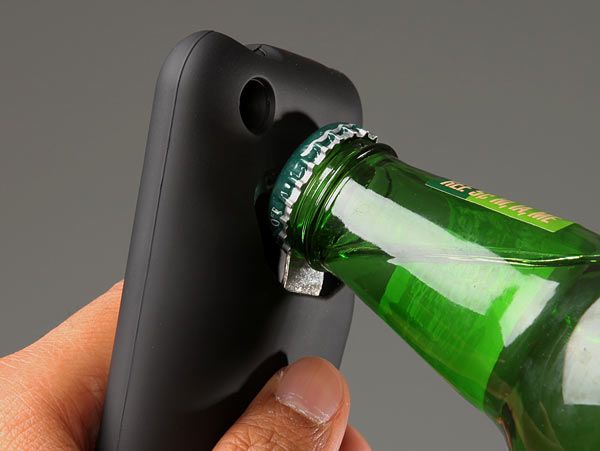 The iBottleOpener is quite a quirky product – a cellphone case which doubles as a bottle opener! With a sleek black cover with a hard shell slider case, it has its bottle opener at the back. So take this along at some party. You are sure to attract quite the attention with this one-of-a-kind product. It comes in at only $19.99
6. iWood Cobra iPhone Case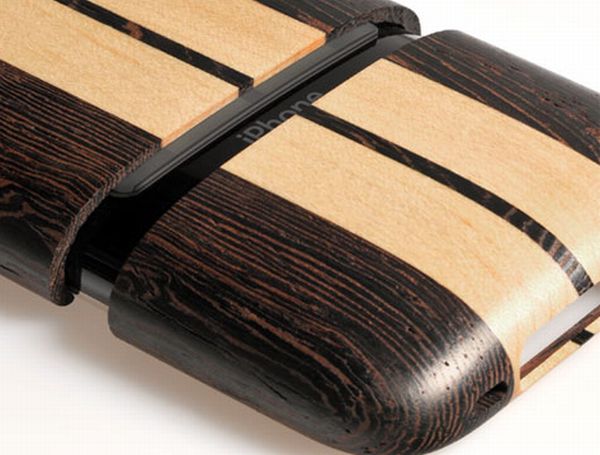 The iWood Cobra iPhone case is another expensive phone cover and is crafted for real wood and has a two-tone design. It comes with a 'snap' mechanism which closes your iPhone seamlessly without interfering the phone's sensors and battery. It's available in two tones: Padouk/Maple and Wenge/Maple and it comes with the price tag of $150.
7. Factron iPhone Case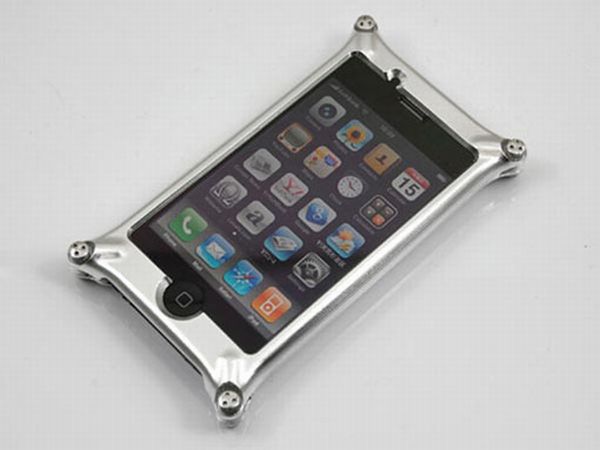 Now this product design is out of the world. The Factron iPhone case comes in a sleek silver metal tone with leather back. Now the iPhone features a 2MP camera which offers decent photo quality. However if you are looking for some new and different clicks from your iPhone, the factron iPhone case offers you external fish-eye lenses which you can attach to the case. The case features close-ups, wide-angle, fisheye lenses that can be attached to the back which are separately priced at $18-$55, while the case comes for $200.
8. SGP Special Edition Gariz iPhone Case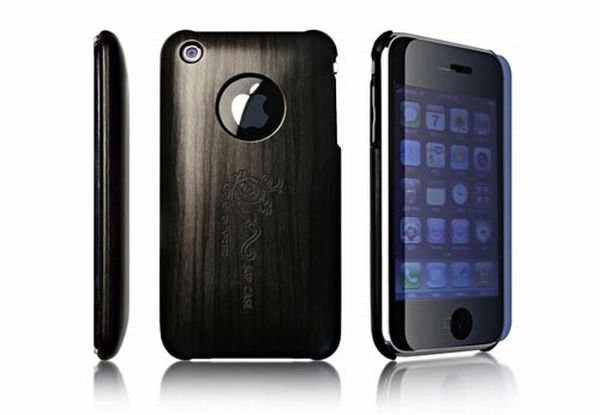 This is a special Edition iPhone case which replaces the normally used silicone with a more eco-friendly material – wood. Made from wood black and designed for the iPhone 3G and the iPhone 3GS, it makes quite a style statement. The product includes one front protection film and a Logo protection film mounted in the middle of the wooden case. The back has a clear and unique design which looks really good set amongst the wood black. It is priced at $26.99.
9. Bamboo iPhone Case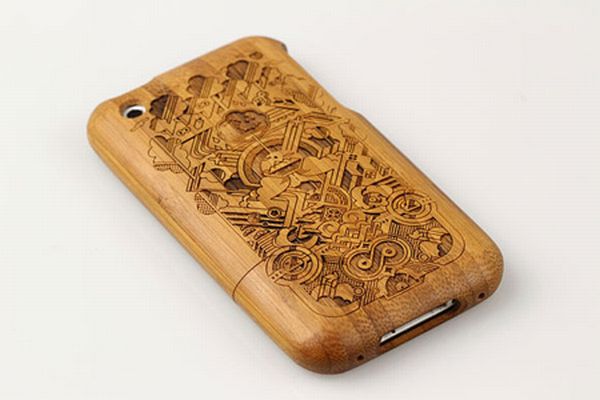 With incredibly detailed laser engraved designs, the Bamboo iPhone case makes your iPhone look unique amongst the rest. The bamboo cases, as the name suggests, are made from real bamboo and come in various designs. In fact, buyers can send in their own designs and artwork through the website and they'll produce your own unique case. It is a little expensive but quite an amazing product.
10. Wooden iPhone Case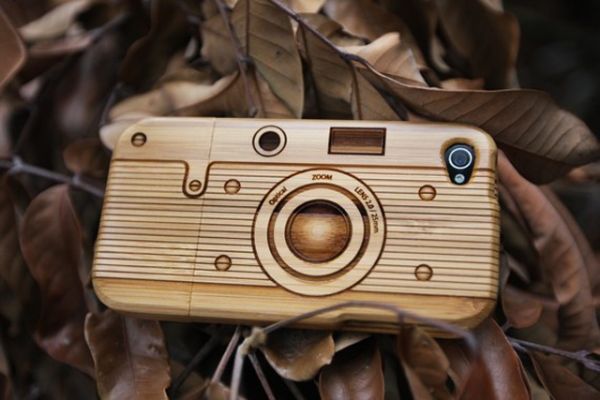 The SigniCase's iPhone case comes in wood carved textures carved from bamboo, walnut or zebra wood. Most of the products have a retro camera texture at the back while others do come in plain designs. It is priced at $35.