iBall is taking a lot of interest in the mobile market these days. They have come up with two new models dubbed Aaura 3 and Glam 3. Both target those customers who don't want to pay more and still want most of the high-end features in a handset.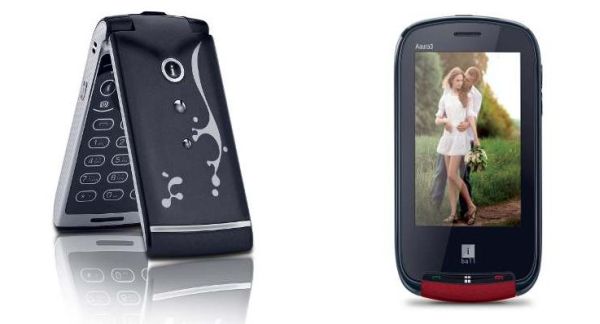 Aaura 3 has a 3 inch TFT touchscreen and dual SIM standby. The phone allows users to choose Hindi or English as their language. You get a 4 GB memory card with phone and there is some preset multimedia, including games, videos and songs. Aaura 3 runs on a 1200 mAh battery which should be able to provide a decent talk time. FM radio along with 3.5 mm jack lets you connect different speakers and headphones. Aaura 3 would cost Rs 4,495.
iBall Glam 3 is clamshell style phone with a 2.5 inch LCD display. Easy to use alphanumeric keypad makes texting fun. You can click images and record videos with the help of 3 megapixel camera. The surround sound is impressive too. This phone is available in two colors: Professional Black and Exclusive White. iBall Glam 3 would have a price tag of Rs 2,999.
VIa: TheMobileIndian