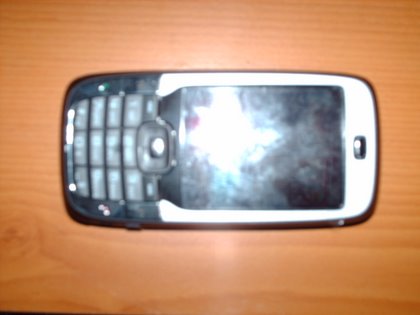 HTC might have come to CES with two very ordinary cellphones but looks like the tiger was crouching and working over time on its 2007 roadmap which will see host of new PDA's and Smartphones from the companies production line.
Was it not yesterday that we told you about HTC Cavalier and now their is more spilled info on HTC Vox.
This upcoming phone will have Full QWERTY keyboard with Windows Crossbow and damn it doesn't seems to have '3G'.
Photos are hazy but you know it's always like that with leaked photos so enjoy some more after the jump.
Via: Guriben