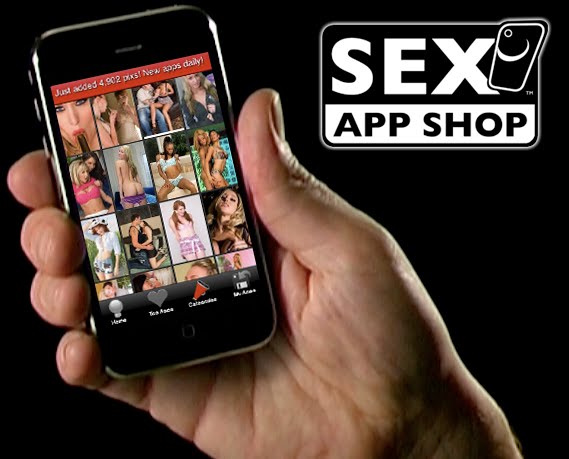 In today's modern world, cellphones are inevitable. Smartphones have made lives simple and fast. People use them for social networking like Facebook, Twitter etc. The creativity of apps is unlimited and they can even spice up your life with some sex entertainment. Various developers have been pouring their creativity and resources to make interesting sex apps for smartphones. Everyone knows how hot this segment is. In some cases, these apps can be educational too. So here are a few sex apps for people who have passion for relationships, sensuality and lastly, sex. We are sure that these apps would add some fun to your sex life.
Dirty Sex Jokes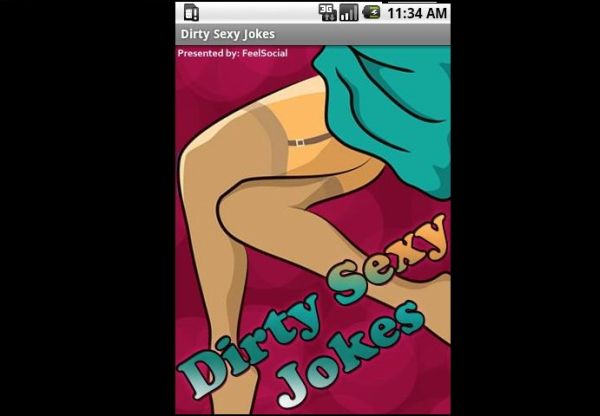 Dirty Sex Jokes is a compiled database of sex related jokes. You can crack jokes in a party and instantaneously gain attention. We are sure that these dirty jokes would make your parties even more wild and entertaining.
Best Sex Ever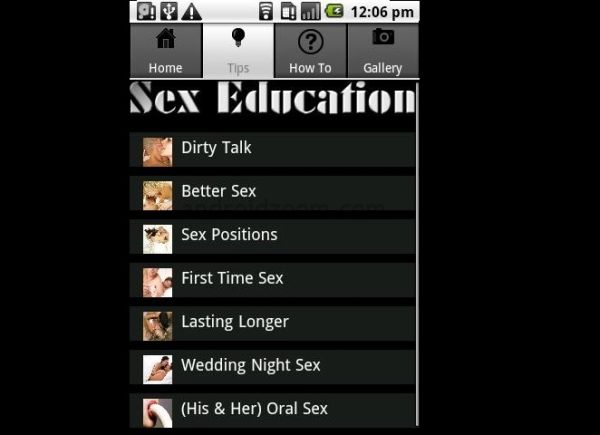 Best Sex Ever is no doubt the number one sex education app in the Android market. The app has tips to spice up your sex life in bedroom, along with a sensual How-To section. This is the holy grail of all you want to know about sex.
69 Sex Positions Test – Interactive Kamasutra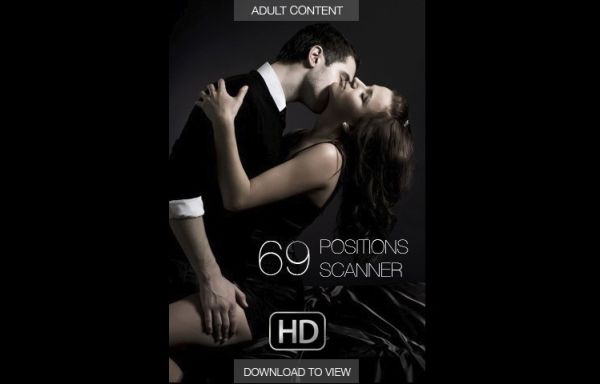 If you are kind of person who likes to experiment with sex positions, then you are going to love this app. It offers great description along with best graphics, to explain different positions. It contains more than 100 sex positions, so that you never fall short of creativity in the bed.
Cosmopolitan's Sex Position of the Day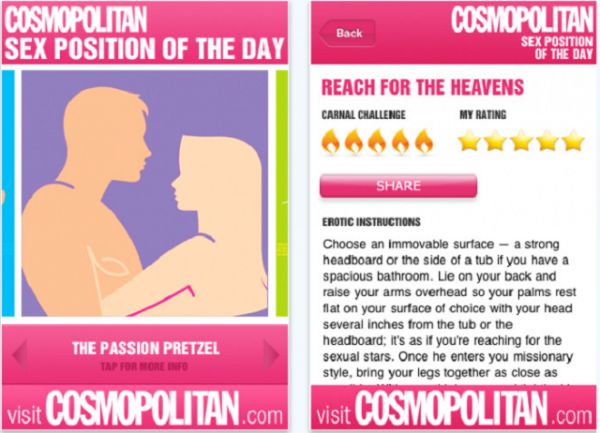 Whatever the time is, if you want some inspiration regarding sex, this is the right app for you. You can also buff your skills by adding details and passion, to make your classic moves even better.
Hornyometer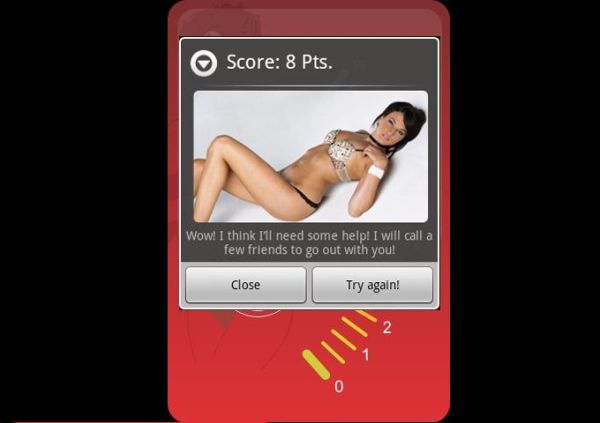 Hornymeter is a great app to trick your friends. When you keep your finger in the indicated location, it tells you how hot you are. But here is the trick, if you click thrice before pressing, it would give you good results — otherwise bad.
Sex Facts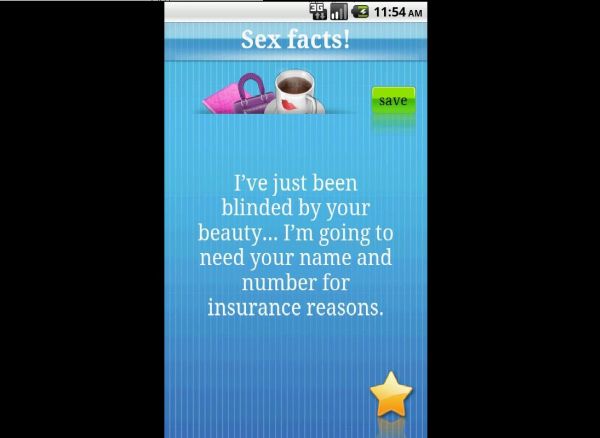 Sex Facts contains a lot of interesting, funny and useful facts related to sex. The areas of facts include sexual organs and sexuality. You can use these witty facts with your partner, to keep things interesting.
Sex Secrets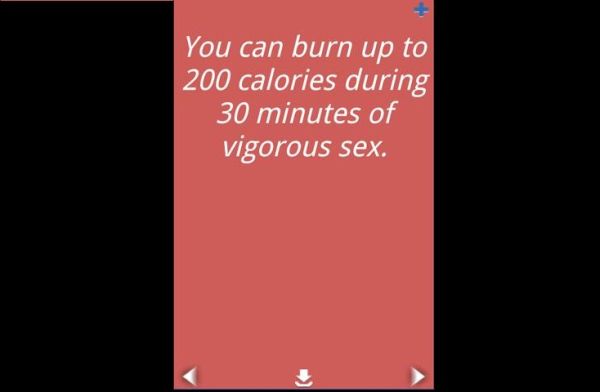 Sex Secrets contains secrets that would make you the ultimate lover. You will learn a lot of secrets about love making and this would definitely bring pleasure to you and your partner.
Training Together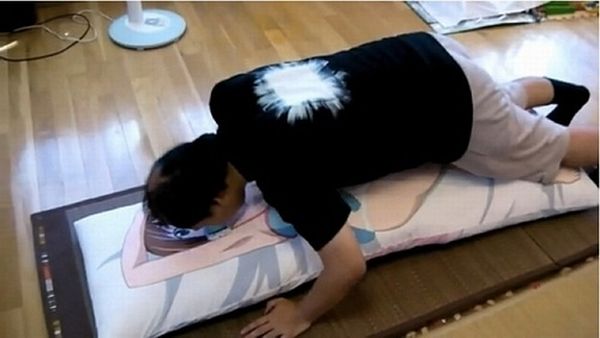 Training Together is an unique app which works with a motivational pillow. This app would help you be healthy and have a good knocking and loving at the same time. You just have to pay a little for the pillow and you are ready to go.
Sex Match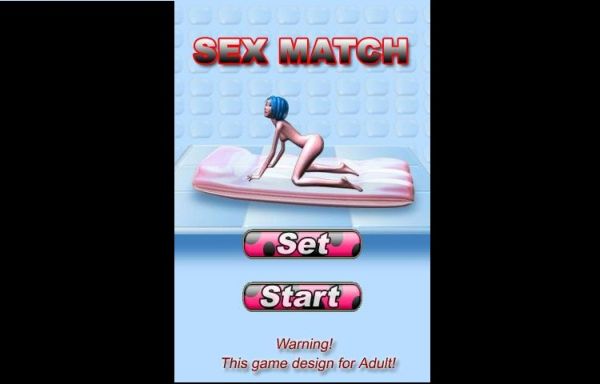 Sex Match is a game for Android phones. You will have to make an appropriate position according to your partner to score points. If you fail, you will loose points. So you can learn a lot while playing.
Lovers' Guide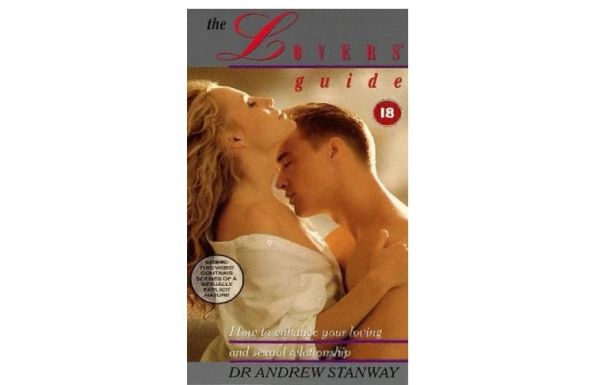 Lovers' Guide can be a little rude app and definitely not safe for work. It contains several screenshots and illustrations to make love. The graphic content is very rich and provoking.
Aside from these apps, SexLifeGuide.DrPrem.com is sure to help you with even more tips on how to keep your romantic sparks alive.