Having served homemakers across the globe for more than five successful years, our sister site Hometone has now been revamped. In its new avatar, Hometone will keep answering all your queries related to home décor, home improvement and home technology. As you get you daily dose of trending home décor ideas, the new, interactive design will let you grab the user-friendly community interaction while promising easy navigation as well.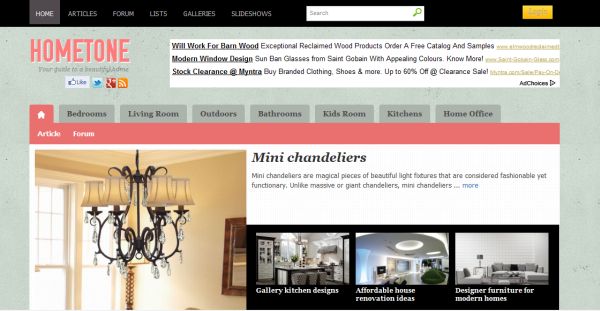 You can share your views with millions of users while editing the pre-available content, according to your taste. The highly interactive interface also allows you to up-vote your favorite entries, like decorating ideas, to earn reputation points.
We wish our Hometone team all the very best for its future endeavors.