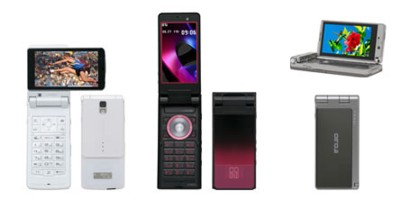 NTT DOCOMO unveiled its latest series of 19 handsets that are loaded with mind blowing features giving any phone a run for its money. The new series of phones is targeted to be launched by or after June 1. The 906i series has eight handsets equipped with upgraded GPS location information, "One-Segment" mobile TV, 3G/GSM international roaming and VGA LCD screen along with a host of others features. Well, I can say the list is unending and I can go on and on stating all the features. All the phones have browsers to play Window Media Video and Flash 8. What strikes me most about the phone is DOCOMO's Music & Video Channel which provides more than 100 channels to download broadcasts and the new video portal which provides videos and clips, all for free.
The new 706i series has sophisticated designs and are also compatible with "One-Segment" mobile TV. Although quiet like the 906i series, the handset have some unique handsets like the 'Waterproof One-Seg Phone' and the 'Extra-Slim One-Seg Phone' (slimmest One-Seg phone available).
Check the pics after the jump to see the entire range.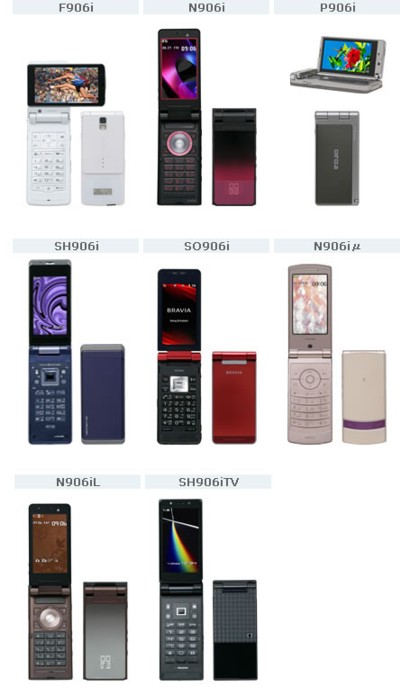 Via: slashphone