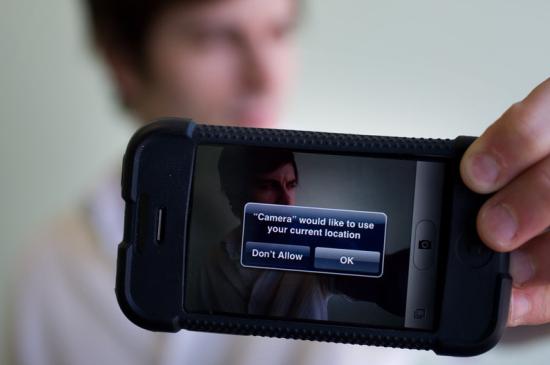 Guys at Wired have managed to get their hands on a first gen iPhone loaded with iPhone 2.0 OS, that's 3G OS for you. Though I am a peace lover but right now I feel like storming into their office and steal this iPhone (that's what GTA did to me, some may argue). Anyway, so here is the first 'hands on' experience with much awaited iPhone 3G software. The pic above shows a message that is shown when you take a snap using iPhone. That surely is linked to GPS system of the phone as it asks you to allow/disallow camera's use of current location. Precisely, that'll encode your current location onto pics, great feature for amnesiacs (that's me). Pics and more info after jump.
It also allows you to switch location based services on and off, comes in handy while you are traveling and a must for those who get freaked out on the idea of being stalked by company people (who doesn't?). Finally, Apple realized that it was not cool to go through whole contact list to find that single name that's why now we've got search feature in contact section. You can even tag your contacts so that it's easier to find them (reminds me about 'contact groups' feature, that was even in monochrome mobiles of history). Next feature is surely for me (and the likes); it's push email, a way to get notified when you receive a new mail. You can set the timings for email box to be refreshed automatically at default timings (calibrated 15, 30 or 60 minutes) or you can set the time manually. And you can still be alerted when you get a new mail, settings are under usual sound settings.
Did you say that's all? So did I, but heck! We won't know about other changes till its 11th July or till I steal it from their office (goes back to desk to hack an evil plan).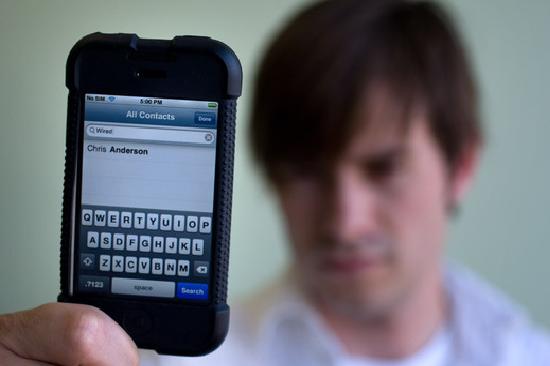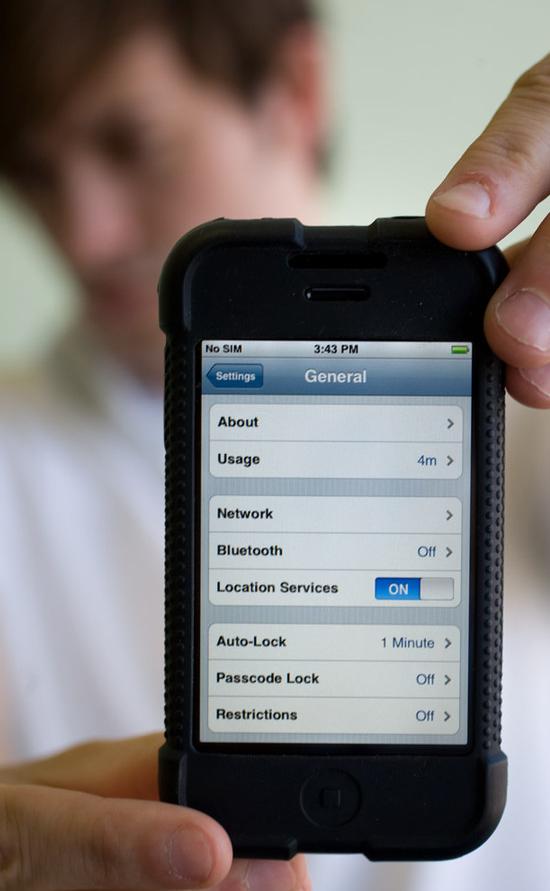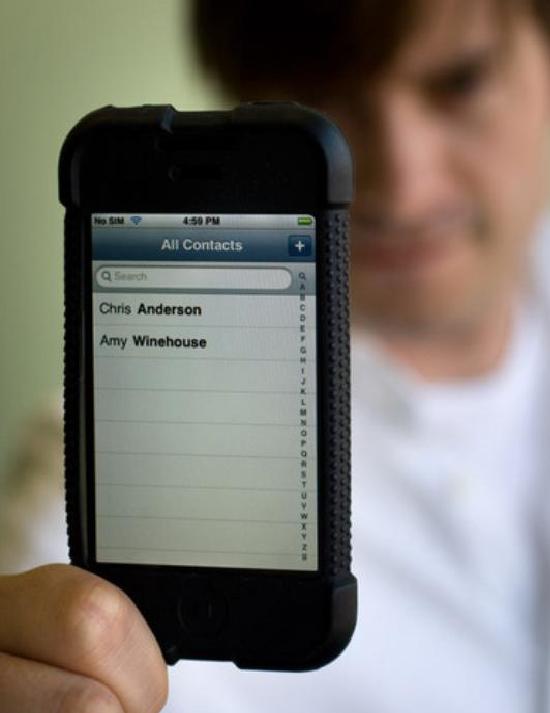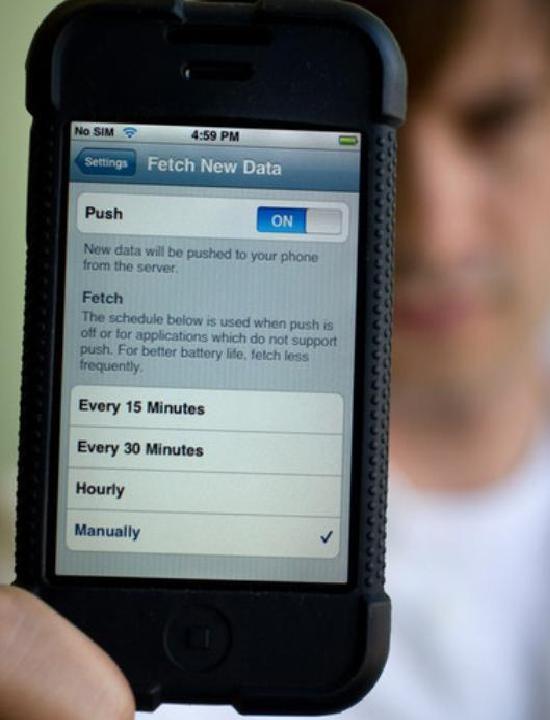 Via: Wired