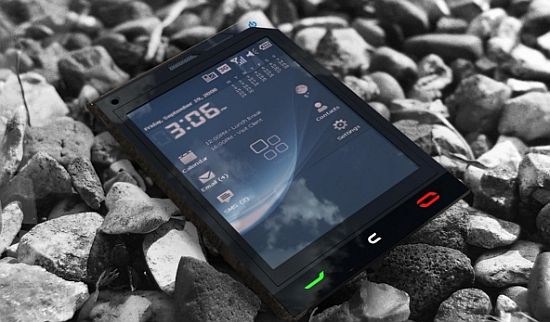 Designer: Jonathan Findlay
With the new DVB-H-enabled Graphite concept phone, you can watch live digital TV on the move. The Graphite DVB-H Mobile Phone concept is a 4-way slider running on Symbian S60 UI. The large 3.6-inch AMOLED touchscreen display, adds to the overall beauty of this phone. The TV phone concept features an active mechanical keypad that appears on pressing the screen and a spring loaded cover that guards the battery, memory card and SIM card. The best part is that the TV phone does look production worthy as all its integrated components are already available in the market.
Technical Specifications: A 2.5-megapixel camera with autofocus and Xenon flash, 3 dedicated camera shutter/stereo speakers, 4 USB ports, 5 dedicated 3.5mm audio ports, and 0.6 MP front video camera.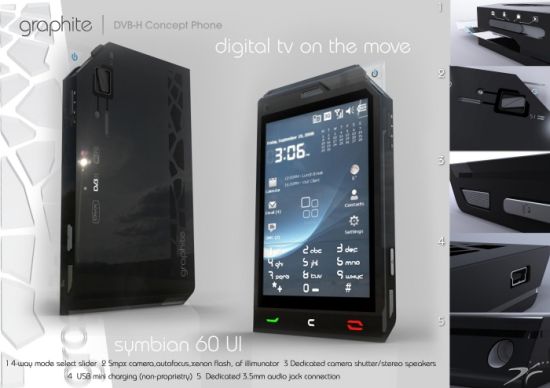 About the Designer: Jonathan Findlay is a Transport and Product designer who graduated from Coventry University in 2008 with a First Class BA (Hons) with professional enhancement. He has a great experience of working with a number of design studios.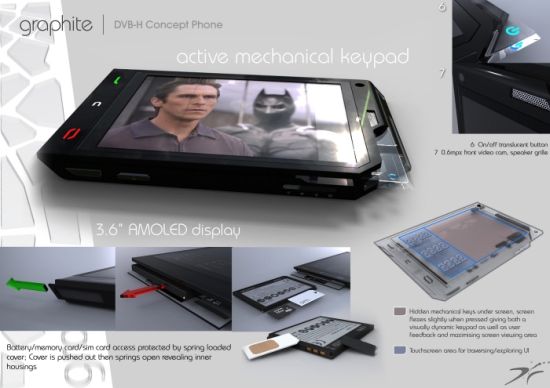 Via: Concept-Phones