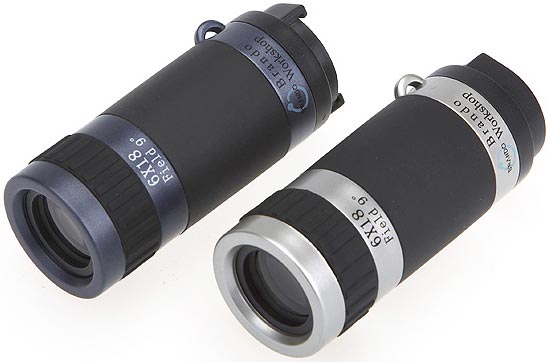 I can recall those days when 'mobile with a camera' was one of the most happening thing in tech world. Right now it's totally different. Camera is a common feature in mobile phones and the quality of integrated cameras has increased significantly. Market has recently been flooded by 3.2 MP mobile cameras and there are quite a few with higher resolution. Only thing that gets me talking is the unavailability of optical zoom in mobile phone cameras.
Hong Kong-based company, Brando, is out with a solution for this problem. It's not a new technology that will be integrated in future phones, but surprisingly it is an add-on for mobiles already available in market! It is a telescopic lens that works with almost all phones to provide real 6x optical zoom.



The new telescopic lens will enable you to capture images by zooming them up to 6x without deteriorating their quality. The two images above show difference between image captured by normal camera and same camera with telescopic lens. It is available on company's website for $19 to $22.
Via: DesignBoom