'HTC TyTN II' is undeniably here to stay and that too with a bash! Unanimously termed as the AT&T 8925 Tilt/HTC Kaiser, this one is seriously a goldfish in terms of quality cellphones. The HTC TyTN II / AT&T 8925 Tilt runs on the most competent Samsung SC32442 400Mhz processor, 256MB ROM and 128MB of RAM.

It features a 2.8-inch tilted QVGA touchsreen, a 3 Megapixel camera with auto focus and a very ergonomically designed sliding QWERTY keyboard. It supports WiFi, Bluetooth, 3G with a HSDPA connectivity as an add-on.
Keeping up with the latest, it supports microSD card slot for memory upgradations. It runs on Windows Mobile 6 Professional, now that is a breather off course!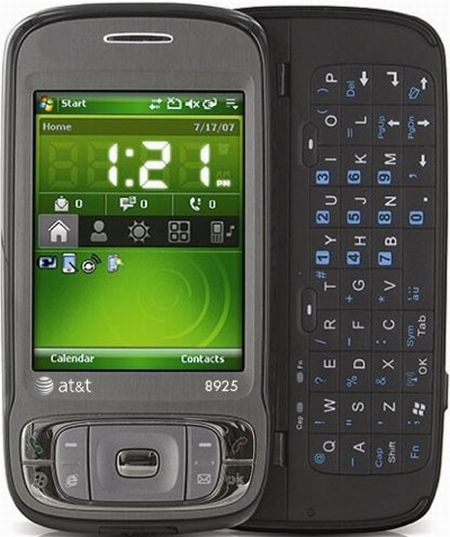 Via: Itechnews