For one thing, the Samsung Galaxy series is something of a droid army straight from Star Wars. The Galaxy series never fails to amaze and awe us with its formidable array of stellar phones. Now pair up the Galaxy name with designer Antoinne Brieux (NAK Studio) and you have a concept phone worth drooling over. Brieux has recently come up with a concept phone design for the Galaxy Nexus Black S. The render is exquisitely beautiful and looks like sleek beast, offering a vision into the future as to how the upcoming Google phone flagships might look like.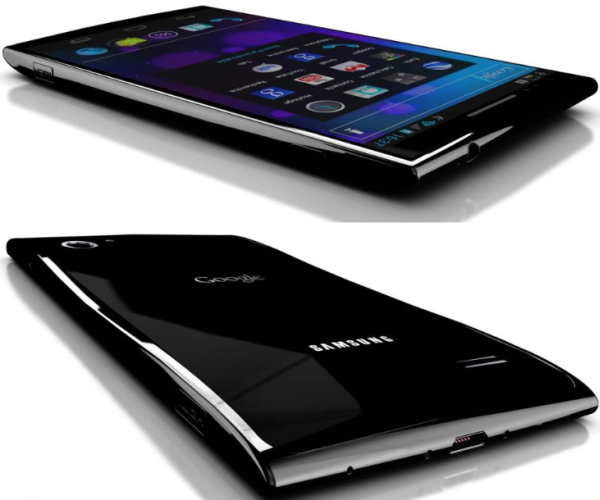 The render is all black with a glossy and wide metallic body. It sports a whopping 4.9" Super AMOLED+ (a substantial upgrade to the super AMOLED) which displays a 1280X720 pixel resolution. It is only 8.43mm in breadth and weighs in at a meager 153 gms. The phone will run on Android v4.0 Ice Cream Sandwich. In addition, it will have Wi-Fi, 4G, HSPA+, Bluetooth v3.0 and an internal storage of 32/64GB. The battery will be a monstrous 2050 mAh Lithium Ion variant. Under the hood, it will run a Quad core Exynos, a futuristic Snapdragon from Qualcomm, clocked in at 1.4 GHz, with a combined RAM and ROM of 1.5 GB. No other company, even Apple with its iPhone 5, has dared to take the 1.5 GB RAM leap. Edge-to-edge display, NFC an accelerometer and proximity and ambient light sensors will complete the main package.
The body itself will do away with plastic and go for an all aluminum unibody. Brieux has stated that the phone will have a virtual SIM card with a PC adaptor, which we still don't know what it translates into. The primary camera will be a 12MP continuous auto focus variant, where the secondary will be a 3.2MP fixed focus. The back of the body is slightly curved and the sides are reminiscent of the Sony Experia. It's not a path breaking design, but lovable at the very least.
Via: Concept-Phones